On the 6th of June 2021 ISARA is 9.❤ There are 9 years of sharing the babywearing love – 9 years of hugs, smiles, walks at sunset, teething soothers, sweet cuddles and a lot of sleeping dust for strong, merrily and sturdy little babies!❤
Ever since the first baby carrier, ISARA created lead generation babywearing gear, setting the trend for adjustable baby carriers. Having sustainability, innovation and shaping a better future as our core beliefs, we continued to adapt to parents' needs and to expand our range of products with babywearing covers, elegant woven wraps and ring slings.
When celebrating, it's nice to take a look back in time, scrolling through all the years of sweet memories and cuddles. So, here's a short throwback to ISARA's innovation lab, fr
om 2012 until now.
2013 was the year ISARA V1 was launched. It was the first Soft Structured baby carrier made by ISARA and it was fully adjustable! It was so well received by parents and babywearing consultants that soon after, in 2014, a new version, improved, was released.
New designs were added to the collection and soon, ISARA's reputation started to grow. In 2015, ISARA had already travelled the world and got embraced by parents worldwide! It was such a success that a new version, the 3rd, known today as The Trendsetter, had been released! ISARA V3, The Trendsetter, was assesed and certified according to both EU and US Safety Regulations and received for 2 years in a row Design Awards for its innovative features ( International Design Awards 2016 Silver Winner and European Product De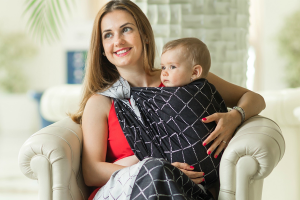 sign Award 2017 Gold Winner).
Babywearing Covers also paved their way into the ISARA listing and soon after cute Toy carriers, double sided, were added!
Two years later, ISARA's range of products expanded its product line even more with Woven Wraps and Ring Slings made out of premium, organic jacquard fabrics.
It was also the time the iconic Diamonda design was released, along with the Philodendra design and Kaleidoscopix.
The #patentpending Clever Cover also had its debut in 2017 having a smart functionality, designed with multiple easy-to-attach wearing styles. It was so well received that it also got its place in the ISARA's Award Hall of Fa
me in 2018, winning the Silver Award at the European Product Design Awards!
In June 2018, ISARA The ONE, designed with cutting edge innovations, was launched. It took adjustability to a whole new level, being able to adjust to ALL shapes and sizes parents with newborns, toddlers or even preschoolers! Its slogan, "The ONE really fits ALL" travelled the world and was amazingly appreciated and confirmed by parents all over the world!
Soon after, ISARA Quick Half Buckle Carrier was launched in late 2019  and 2020 started with the release of the latest ISARA Trendsetter, the 4th version, new and improved to all parents' and babies' needs!
2020 couldn't have ended without completing our family of baby carriers with one more addition: ISARA Quick Full Buckle Carrier and this time we pushed ourselves beyond limits as we managed to create one of the easiest, quickest baby carriers on the market, the ultimate simplicity in terms of adjustable baby carriers, perfect for beginners!

Along the journey, new prints and colors were added, new collections and blends were released, but one thing will always stay the same. The thirst of innovation. 
Of course, we won't stop here, surprises always await, there are no boundaries when it comes to ensuring mothers and dads a smoother parenthood.
Thank you for reading about our journey, thank you for standing with us along the way! Never forget, wear love everywhere you go! We are all part of a strong community, one of the strongest, and that says it all!
Love, 
ISARA